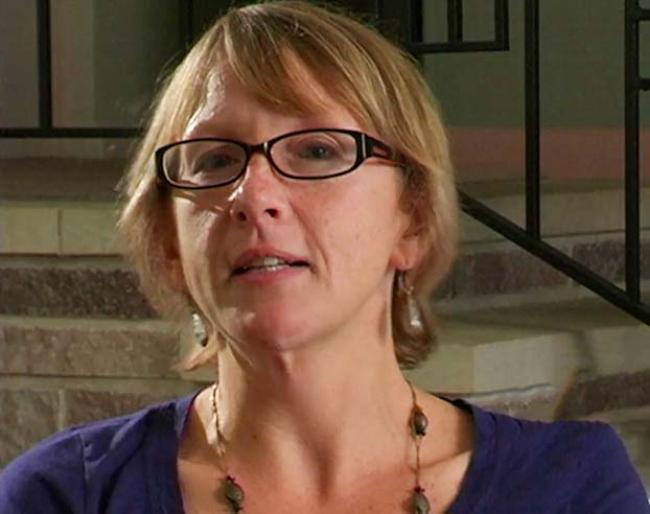 By Augustana College
Rock Island, IL
Dr. Jane Simonsen, professor of history at Augustana College in Rock Island, Illnois, was a contributor to the documentary "Jean Seberg: Actress Activist Icon," winner of a Mid-America Emmy® Award in the historical documentary category.
The feature-length documentary was produced by Quad Cities filmmakers Kelly and Tammy Rundle of Fourth Wall Films, and Garry McGee of McMarr, LTD.
"We feel the Emmy win for 'Jean Seberg' affirms the amazing life and enduring legacy of Jean, an Iowa daughter, a caring humanitarian, and an American and international movie star," said producer Kelly Rundle.
Jean Serg with "Breathless" director Jean-Luc Godard
Selected from 18,000 aspiring actresses world-wide at age 17, Seberg debuted in Otto Preminger's 1957 "Saint Joan" and starred in Hollywood films "Lilith," "The Mouse that Roared" and the blockbuster "Airport," among others. She is best known for her performance in the groundbreaking French New Wave film "Breathless."
Seberg's civil rights activism and her financial support for the Black Panther Party made her a target of the FBI's COINTELPRO. The actress died in mysterious circumstances in Paris at age 40, and her family blamed FBI harassment.
Dr. Simonsen did an in-depth on-camera interview for the film focused on Seberg's activism.
"If you look at Jean's history, especially the joining the NAACP when she was 14, it seems she was pretty interested in racial equality and passionate about the quest for equality," said Simonsen. "She was open-minded about who people were, and where they came from, and was genuinely interested in them.

"Jean Seberg just stepped right into the middle of so many conflicts at that time — conflicts about race, about sexuality, about communism, about politics, about women's political involvement. And, that seems to be what got her: Seemingly, the wide belief that she overstepped her bounds in some way."
"Seberg," a 2019 political thriller film starring Kristen Stewart, was based on the life of Jean Seberg.
The documentary features never-before-seen private photographs, and home movie footage. It is the first documentary film to focus on the private side of the international movie star, combining exclusive interviews with Seberg's family, according to Fourth Wall Films.